My daughter is having an Owl themed Birthday!
I am on hunt for inspiration for cake ideas. She wants an ice cream cake, she hates icing...so I will have to put on my creativity hat!
Here is what I found that I love!
Love the sliced almonds! And Dried Pineapple eyes!
OOOhh, I love the pretzel branches!
Chocolate wings!
Cone beak. Isn't he so cute!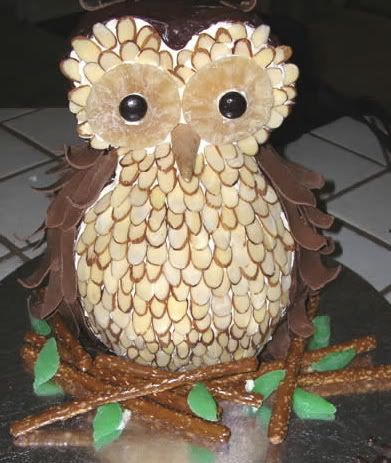 I dont think I am talented enough to try a sitting up ice cream cake...but I think I have the inspiration I need now!
Does anyone have any helpful tips on how to make an ice cream cake?
HELP!